Introduction of Compact toilet module
Boardway Compact Toilet Module is used for partitions and door panels of various public toilet projects. It is easy to install, clean and maintain. Compared with the traditional MDF decorative panel, the compact panel has a longer service life due to its moisture-proof, waterproof, anti-corrosion and impact-resistant performance.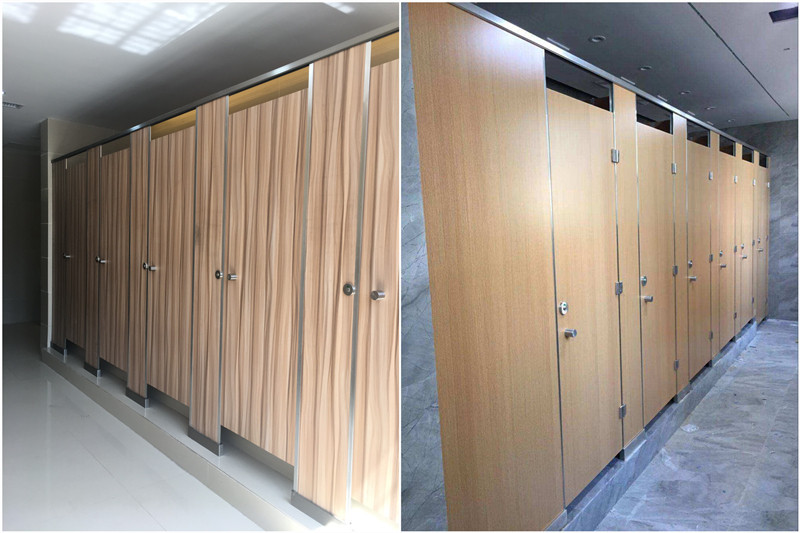 Partition and door: compact panel, solid color or wood grain. The most commonly used thickness is 12mm.

Accessories: door lock, handle, hinge, bracket, hook, stands, beam. Accessories materials can be stainless steel, aluminium alloy or plastic.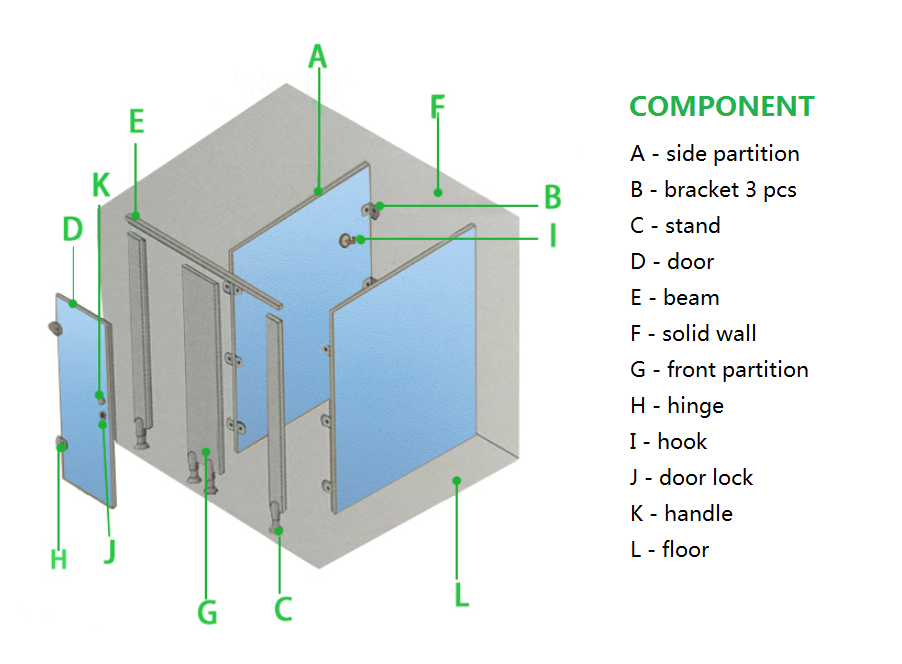 Installation tools: electronic drill, sealant silicon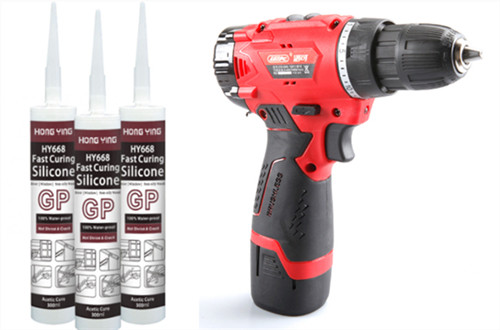 1. Screw the stands
Determine the horizontal line of the door panel and the front partition on the floor, determine the distance between the stands, and screw all the stands on the floor.
2. Screw the brackets to the wall
Determine the vertical line of the brackets on the wall, determine the distance between three brackets, and screw all brackets onto the wall.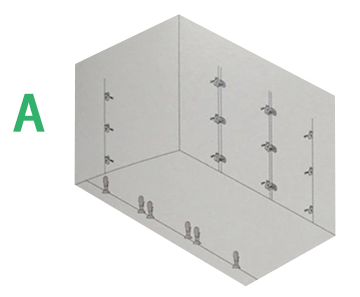 3. Install the front and side partition
According to the position of the stands and brackets, put the front partition and the side partitions up, and use screws to fix the partitions with stands and brackets.
4. Fix the front and side partition
Fix the brackets where the front partition and the side partition intersect.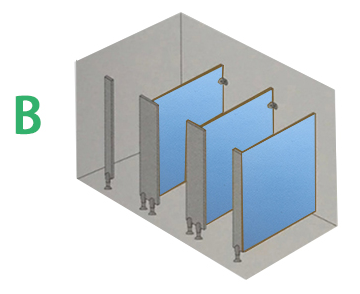 5. Place the beam
Place the beam on the front partition.
6. Install the door
Fix the hinge on the door. After a certain door gap is reserved, fix the door to the front partition by the hinge.
7. Install door locks, handles, hooks
8. Use sealant silicon to fill all gaps
The installation is done.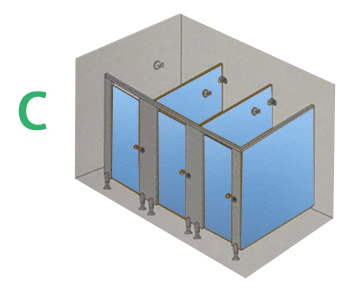 Boardway Compact panel has a variety of colors and wood grain designs. Please do not hesitate to contact us for a catalog of designs.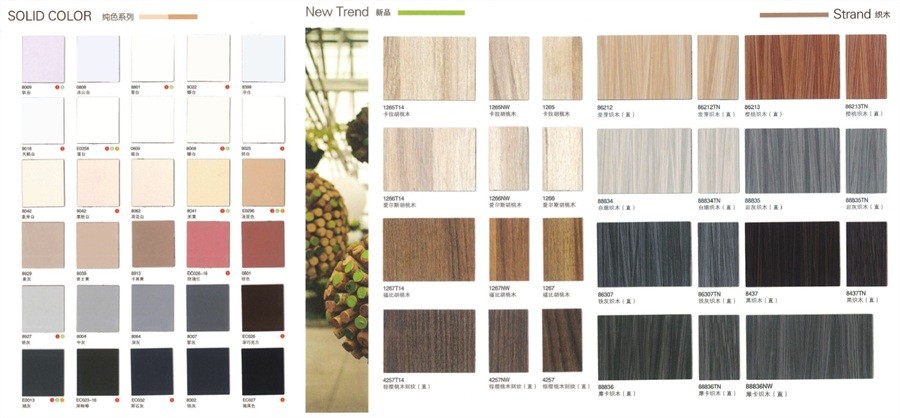 Boardway can not only provide customers with compact panels, but also processed partition panels and door panels.
Boardway processing center has a strong processing capacity and skilled workers. All you need to do is provide drawings and requirements, we can do everything for you.
The processed partition panels and door panels can be directly assembled, which will greatly increase the
building
speed of the
toilet project
and reduce labor costs.