Enjoy the West Lake Scenery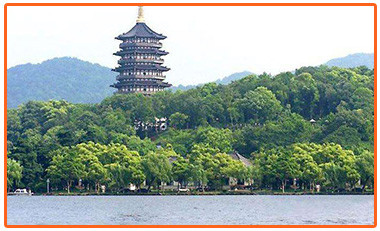 Today, the Boardway guys came to the lake to enjoy the beautiful landscape.
The famous West Lake is like a brilliant pearl embedded in Huangzhou- the city called Heaven on earth.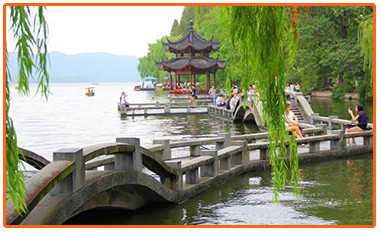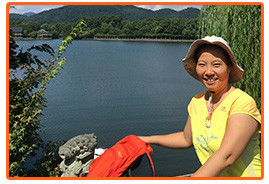 From the distance, the West Lake looks like a landscape painting in a mirror. It has the green Solitary Hill and the weeping willows nodding in the breeze on Bai and Su causeway, like beautiful girls in green veil. The lake looks like a flawless jade: the rowboat and show boat crossing. peacefully without a trace.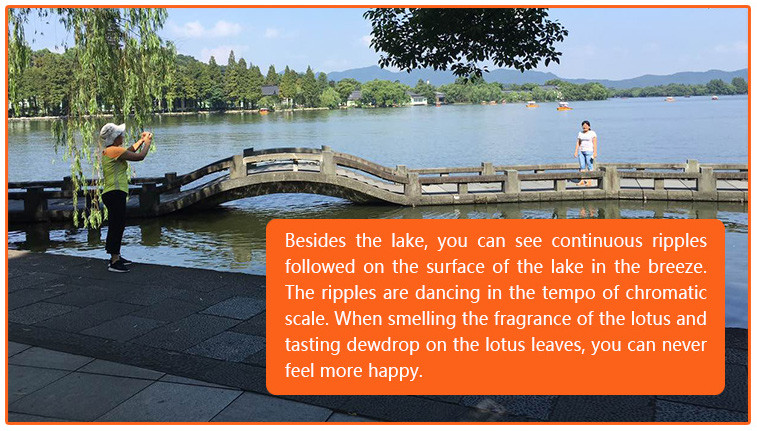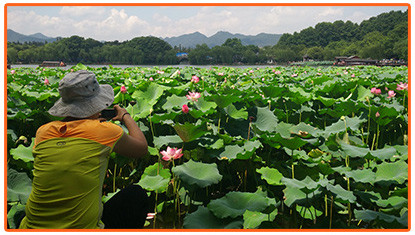 We came on right time. It was flowering period of the lotus. The leaves were crowded, like several green trays. The white locus squeezed out from the leaves: some were half blossomed, some were still bud.
Many poets praised the beautiful scenery of the West Lake. From Song Dynasty, the giant Sushi in his poem sent his praise to the lake in drizzle – it looked like that everything was in a piece of gauze. It's hazy beauty in Chinese painting. After the mist, everything was refreshed - the lake looking blue, the dewdrop glittering, willows more verdant, the sky cleared.
Beauty of the West Lake is infinite. Come here to enjoy it~