BOARDWAY™ pvc trim boards are available in multiple thicknesses and widths, not only available in white, but also come in colors, the standard colors are gray, brown, chocolate, black. We provide edge sealed pvc trimboard, corner trim, beadboard with tongue-and-groove, these are used as ceiling planks, exterior wall cladding.
Boardway cellular pvc moulding series products cover most popular styles. The edge trims include crown moulding, baseboard, cabinet trim, window trim, garage door trim, drip edge trim, etc., which can be used indoors and outdoors. PVC trim and moulding is easy to install, and can be cut, grooved, drilled, screwed, tightened with conventional hand tools.
PVC trim and moulding is the best alternative to wood moulding or MDF moulding, with outstanding performance of waterproof, mildew-proof, termite and insect proof, lightweight, formaldehyde-free, easy to clean, easy to install, no painting required, self-extinguishing from fire, not easy to scratch or crack, 100% recyclable.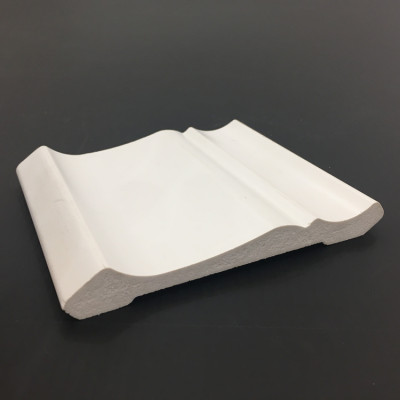 BOARDWAY™ PVC trim and PVC mouldings are lightweight and waterproof, used for both interior and exterior finishing of houses.
If you have an idea but you don't know what kind of material to use, which way to process it, please feel free to share your idea with us and we will provide you the best solution!
&nbspEmail us at sale@boardwaybuilding.com
Manufacturing, wholesale, custom processing for plastic sheets and profiles