What Are the Pros and Cons of PVC Kitchen Cabinets?
Kitchen is the heart of a house. From cooking meals and eating healthy, to learning to bake to host and entertain friends, use it as a place to chat over a hot cup of coffee, and to liven up and reunite with the whole family. The kitchen is clearly a space with high utility. To have it all, a kitchen needs to be aesthetically pleasing, while its furniture, especially kitchen cabinets, needs to be nice to use and highly durable.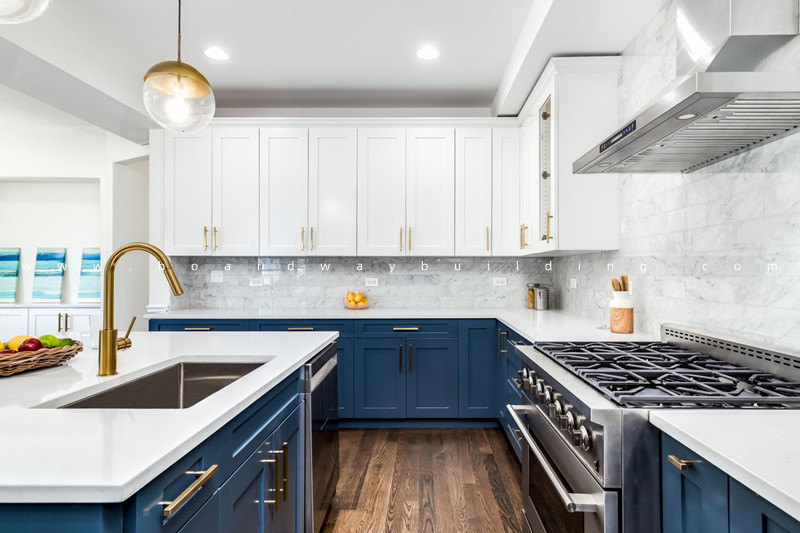 With the modular kitchen on the rise, kitchen cabinets contribute significantly to the overall look of the kitchen. But what kind of materials for kitchen cabinets are strong, durable and just right to satisfy all the requirements?
While there is a wide range of materials available, in this blog, we are discussing the most popular material options for kitchen cabinets – Polyvinyl Chloride (PVC).
Kitchen cabinets made of PVC foam boards are called PVC kitchen cabinets.
Before choosing PVC as your preferred material for kitchen cabinets, we hope the following introduction on the pros and cons of PVC kitchen cabinet would be helpful for you.
PROS Of PVC Kitchen Cabinets
1. Lightweight for easy transport and installation
As opposed to heavy natural wood cabinets, PVC foam boards are super light and easy to manage. Such as transporting, installing, and removing.
2. Economical
PVC foam boards are widely available on the market, which makes them cost-effective and are cheaper in comparison to wooden cabinets.
3. Resists rotting, corrosion, and termites
Since there's no wood, we don't have to worry about termites or wood rot. It is also corrosion-resistant, which contributes to its durability as well.
4. Easy installation
PVC foam board for kitchen cabinets can be colored and in ready-to-fit boards, without any additional fixing. These ready-to-fit boards make them easier to install in your kitchen.
5. Resistance to moisture
PVC foam boards are moisture-resistant. It has low water absorption property hence easy to clean.
6. Environmental friendly
PVC foam boards are safe for kitchen cabinets as they are non-toxic and chemically resistant materials.
7. Easy to customize and design
PVC kitchen cabinets can easily be customized as per your requirements. PVC foam board is highly processable, it can be easily sawed, CNC, nailed, screwed, bolts inserted, bent, painted and laminated.
CONS Of PVC Kitchen Cabinets
1. Weak holding force
While PVC foam boards are easy to install and use, the difficult part is their retention. The screws and hinges that attach these PVC boards tend to loosen over time resulting in sagging. Compared to other materials, such as natural wood or plywood, PVC board has a weaker holding force.
2. Not resistant to high temperature
The heat softening temperature of PVC foam board is about 80 degrees Celsius. It's obviously not a high temperature resistant material. Therefore, when we cook, we must keep the fire away from the PVC kitchen cabinet.
3. Prone to scratches
PVC foam board has a smooth surface, but it is not scratch-resistant. Sharp objects tend to scratch the surface. But fortunately, PVC cabinet boards are not expensive, and we can easily replace the scratched boards.
4. Yellowing
Pure white PVC kitchen cabinets may turn yellow after years of use. This yellowing is not an overnight change, but a gradual yellowing process. Yellowing is usually not noticeable unless contrasted with a brand new PVC kitchen cabinet.
We all have our own preferences when choosing the material for PVC kitchen cabinets, but it is necessary to choose cabinet materials wisely. Hope this blog gives our reader an insight into PVC kitchen cabinets. To get a quotation for PVC Cabinet Board, please feel free to contact us.

Boardway
is a Chinese manufacturer and supplier of PVC foam board. We have more than 15 years of experience in the manufacture and application of PVC foam board and other plastic sheets. If you would like to know more about PVC foam board, or you have the needs of custom PVC foam board, please feel free to WhatsApp Helen at +86 13828266785 or email us at sale@boardwaybuilding.com.
Boardway Processing Services
1. Cut to size and CNC engraving
2. Silk screen printing, digital printing, painting
3. Thermal processing, bending, embossing
4. Pre-drill, nail, screw and assemble
5. Sanding, PUR lamination, PVC edge banding
6. Corners and edges rounding, chamfering, grooved and tongued