Sintered Stone Make Quality Life
Sintered Stone, also known as Porcelain Slab
is made of natural stone powder, felsic stone and other natural raw materials through a special process, pressed by a press machine of more than 36,000 tons, combined with advanced production technology, through high temperature above 1200℃ fired into a super-large new porcelain materials. It can withstand various high-strength processing processes such as cutting, drilling, and grinding.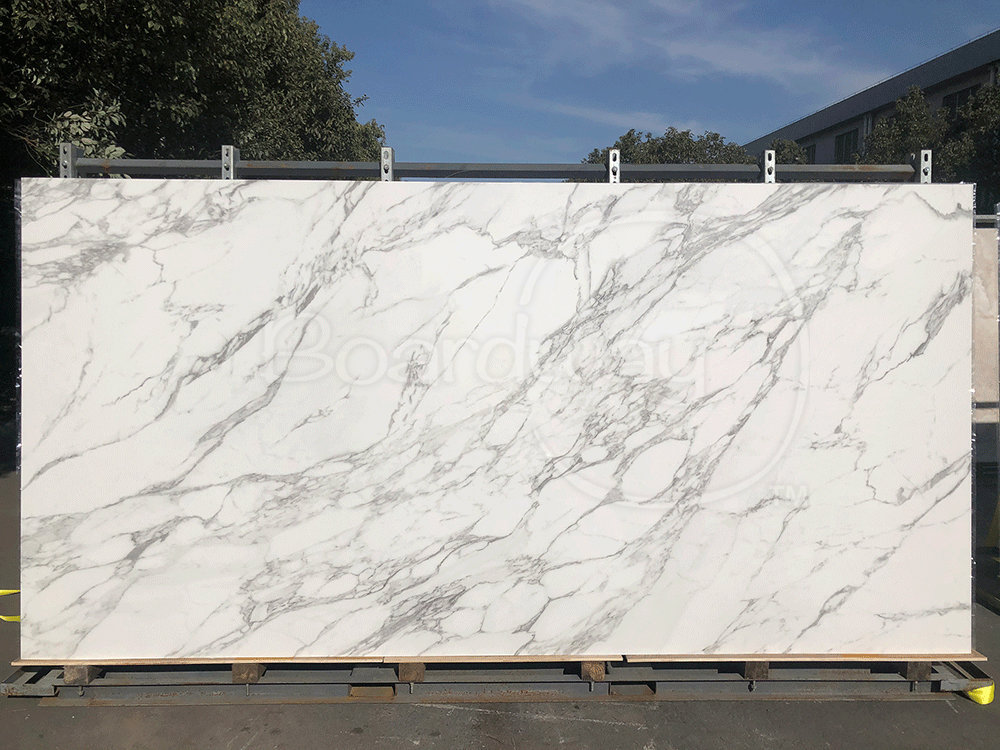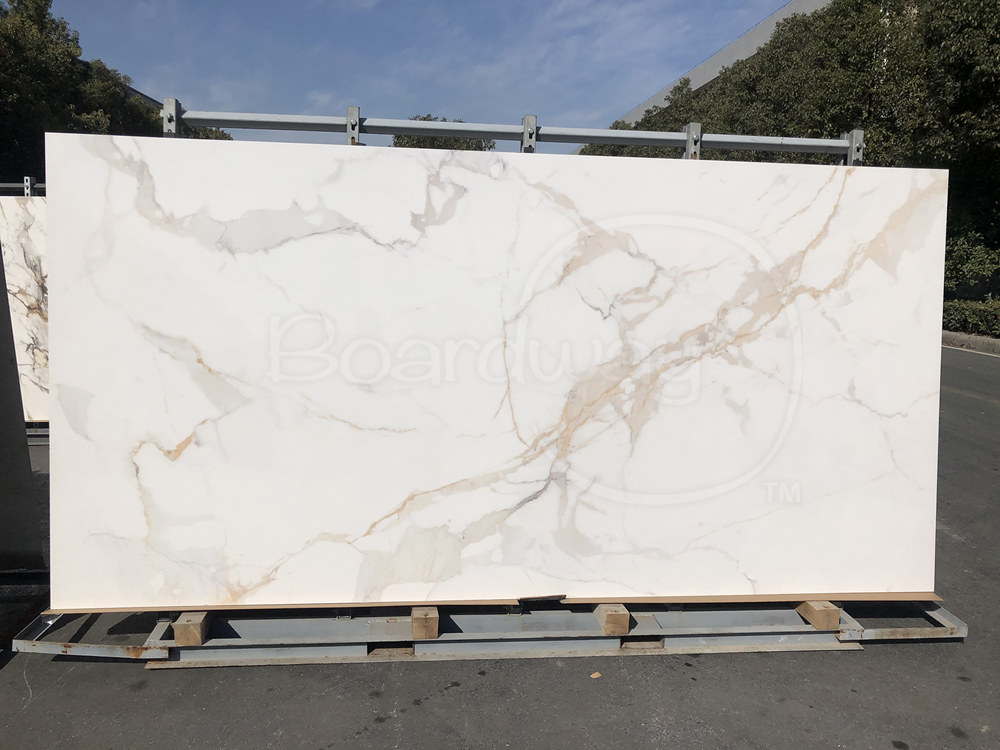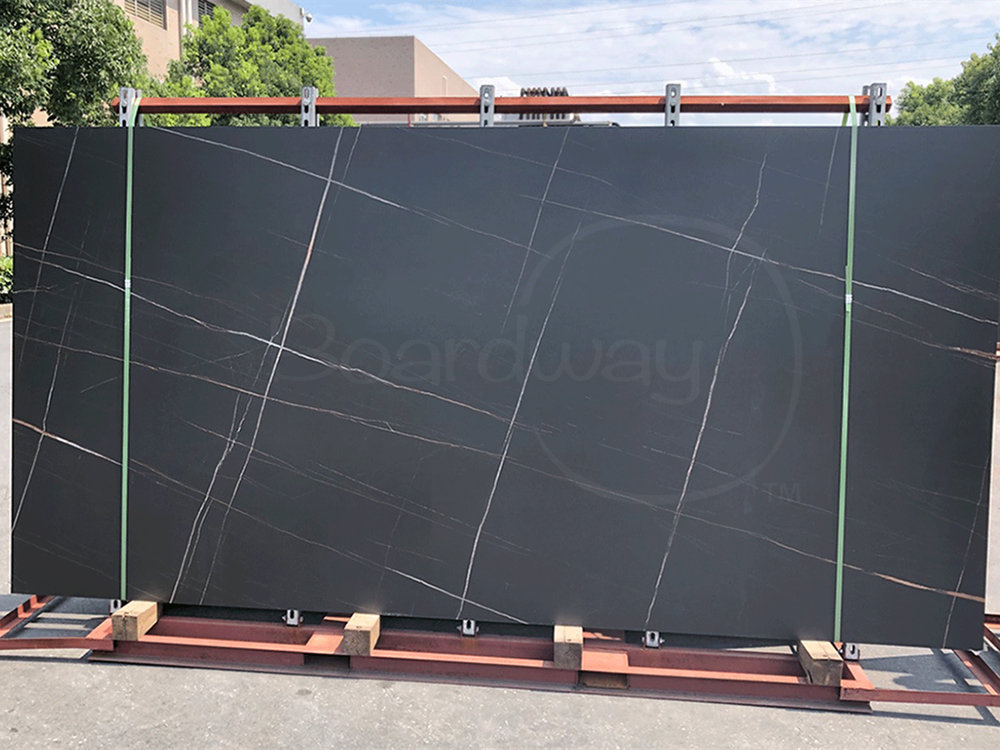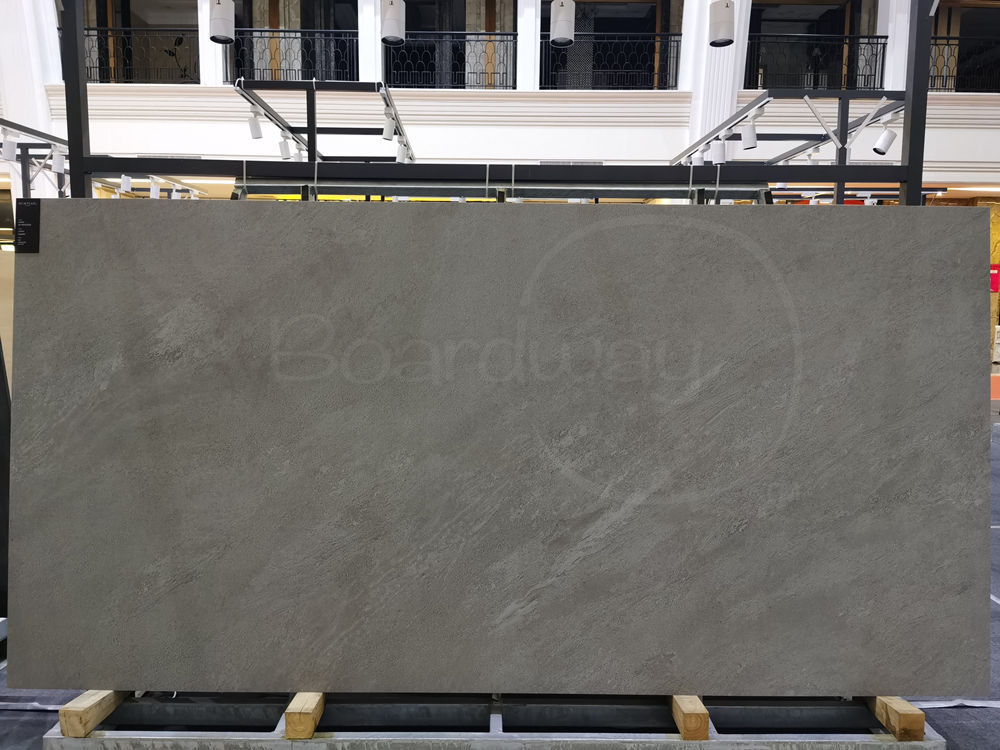 Ceramic Slab ≠ Sintered Stone
Sintered stone (porcelain slab) may look like an large-scale ceramic tile, but in fact, a ceramic slab is not a sintered stone.
There is a big difference between these two materials in
material, properties, processing and functions.
Manufacturers that can produce ceramic slabs may not be able to produce sintered stone.
For example, the equipment required to produce sintered stone requires larger tonnages and higher sintering temperatures.
Compared with ceramic slabs, sintered stone have better processing performance, which can be drilled, grooved, polished, cut, and even suitable for making various shapes. The water absorption of our
porcelain
slate is extremely low, around 0.03%. While the water absorption rate of ceramic is even less than 5%.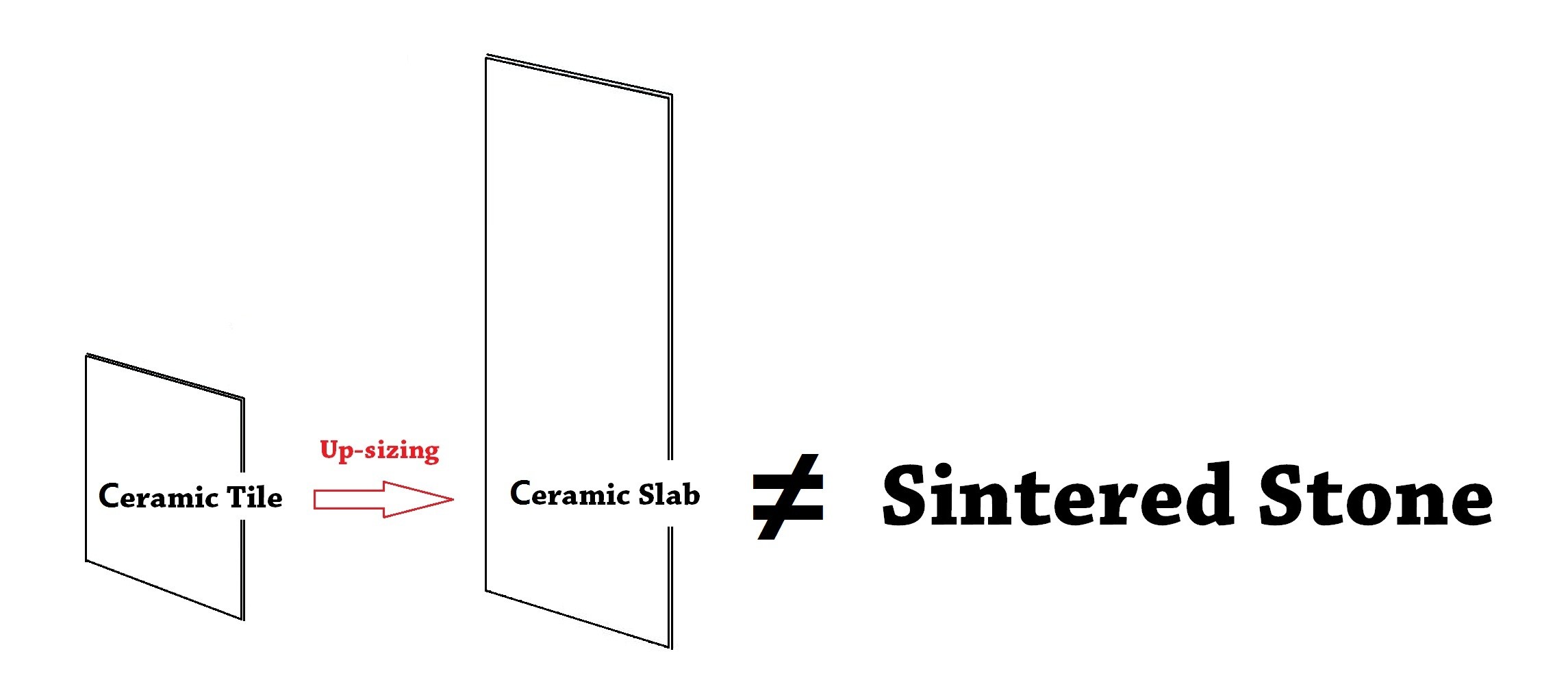 What are the advantages of sintered stone?
Health and safety.
Sintered stone can be in direct contact with food. It is made of natural stone, 100% recyclable, non-toxic, non-radiation, healthy and environmentally friendly.
Fire-proof and high-temperature resistance.
The fire resistance of sintered stone reaches A1 level. There will not be any physical changes (shrinkage, cracking, discoloration) when encountering an open flame at 2000°C, nor will it emit any gas or odor. It will not be deformed when directly contacting hot objects.
Resistance to staining.
The water absorption rate of sintered stone is less than one thousandth, which is the highest index among man-made building materials. The stain can't penetrate, and the bacteria can't grow.
Scratch resistance.
The Mohs hardness of sintered stone exceeds 6 degrees.
Corrosion resistance.
Sintered stone can resist acid, alkali and various chemical substances. Solvent such as detergents and disinfectants will not damage the sintered stone.
Easy to clean.
We only need to wipe it with a wet towel to clean it up, no special maintenance requirements. The cleaning is simple and fast.
Elegant appearance.
The texture of the sintered stone is rich and diverse, and the surface feels exquisite.

What are the specifications of sintered stone?

Sintered stone are available in 1800×900mm, 2400×1200mm, 2600×800mm, 2600×1200mm, 760×2550mm, 2700×1600mm, 3200×1600mm, 3600×1600mm, with thicknesses of 3mm, 6mm, 9mm, 12mm.
What is the application of sintered stone?

The main application of sintered stone is in custom home furnishings, wall panels and interior decoration.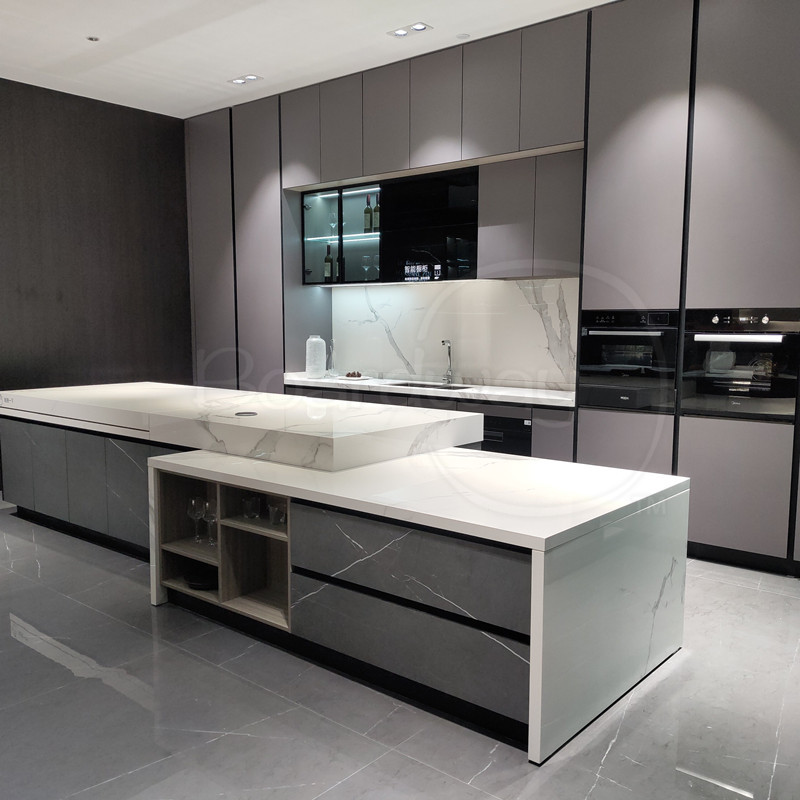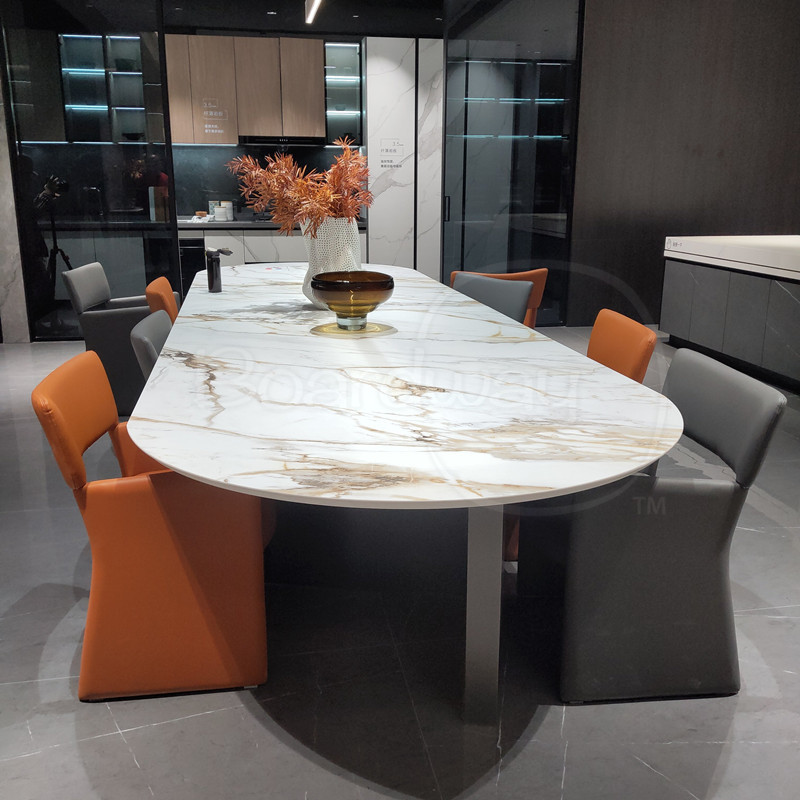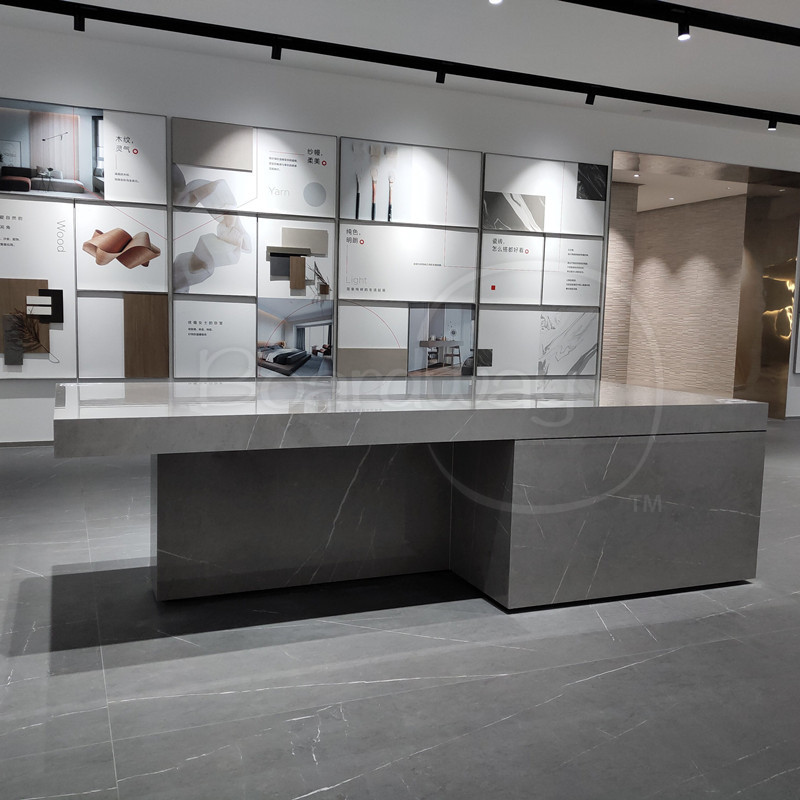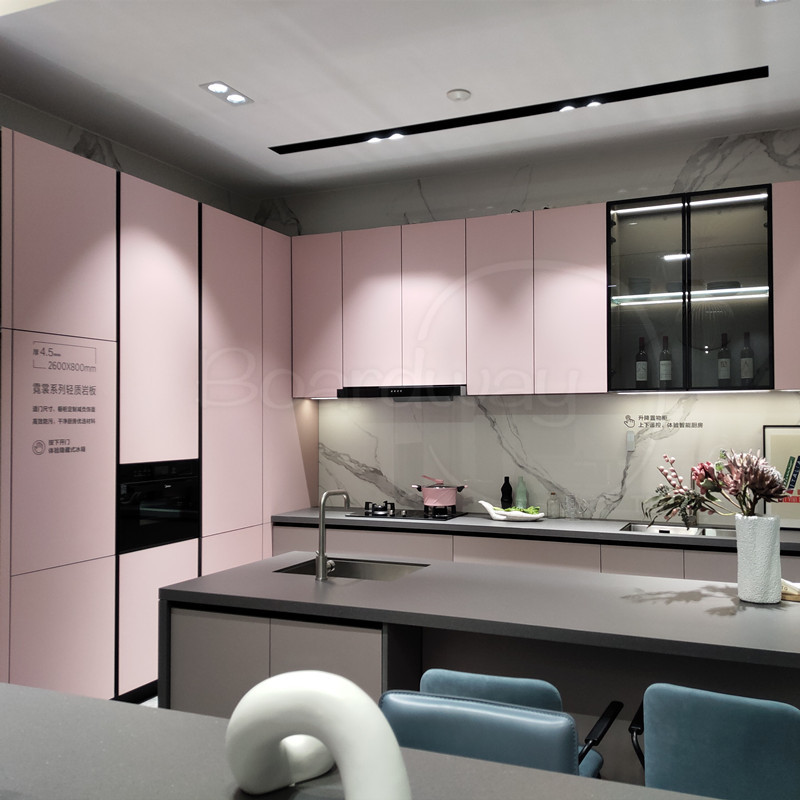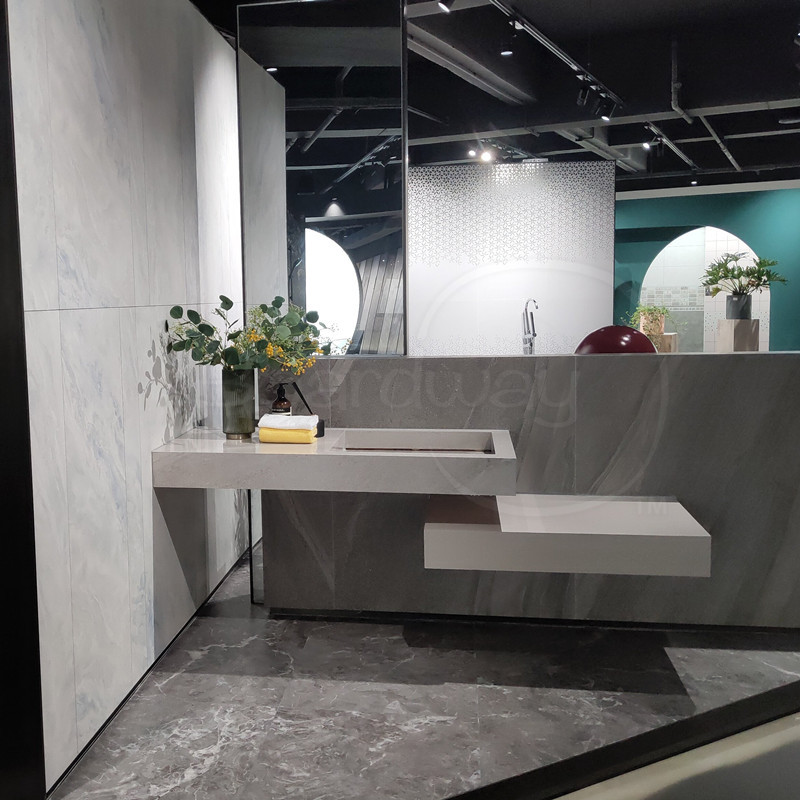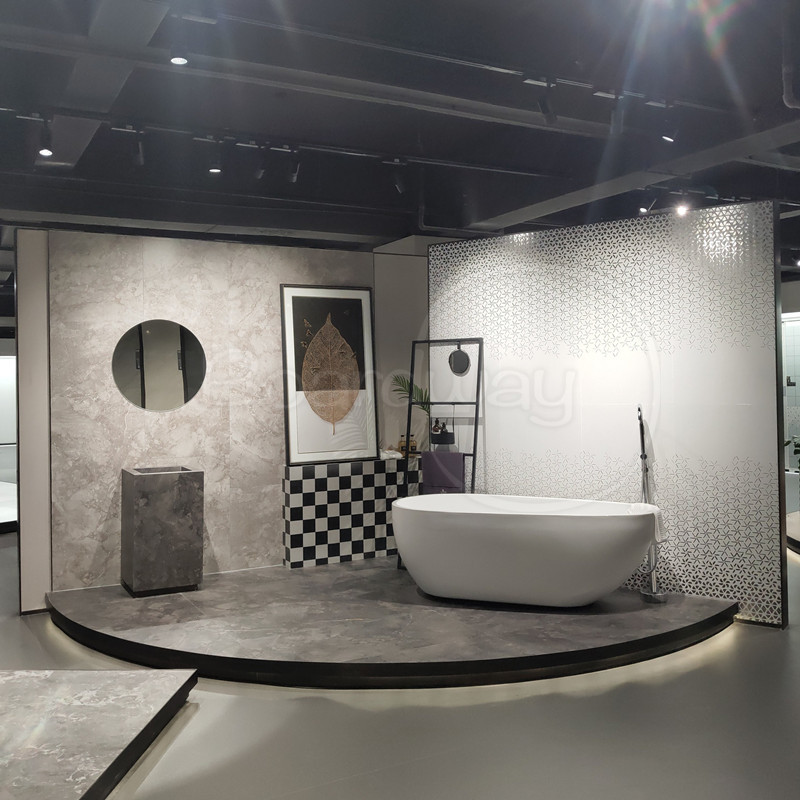 What are the processing requirements for sintered stone?
Sintered stone has large size, its cutting and processing requirements are higher. Only with professional processing technology can achieve the processing and application of sintered stone. Inappropriate processing equipment and inadequate processing technique will cause waste to the materials, and even affect the quality of customized products.
Boardway has a wealth of experience in the processing of sintered stone. Our processing center has professional processing equipments and a well-trained processing team. OEM countertops are exported to Australia, the United States, Europe and other countries. If you would like to know more,
please feel free to WhatsApp Helen at
+86 13828266785
or email us at
sale@boardwaybuilding.com
.
Boardway Processing Center