White PVC Foam Board Also Has Different White?
White is probably the most common color for PVC foam sheets. White PVC foam boards can easily be given other colors, for example when printed or painted. The white PVC foam board in the application scene can be as low-key as possible and let you only focus on what it shows you. Compared with other colored PVC foam boards, this makes white PVC foam boards the most widely used.
When we google how many types of white there are, we can find dozens, even a hundred and more. White can have different types of white, and the same is true for our PVC foam sheet, which can also be produced in different types of white.
Boardway supplies 3 kinds of white PVC foam boards, we named them No.1 White, No.2 White, No.3 White.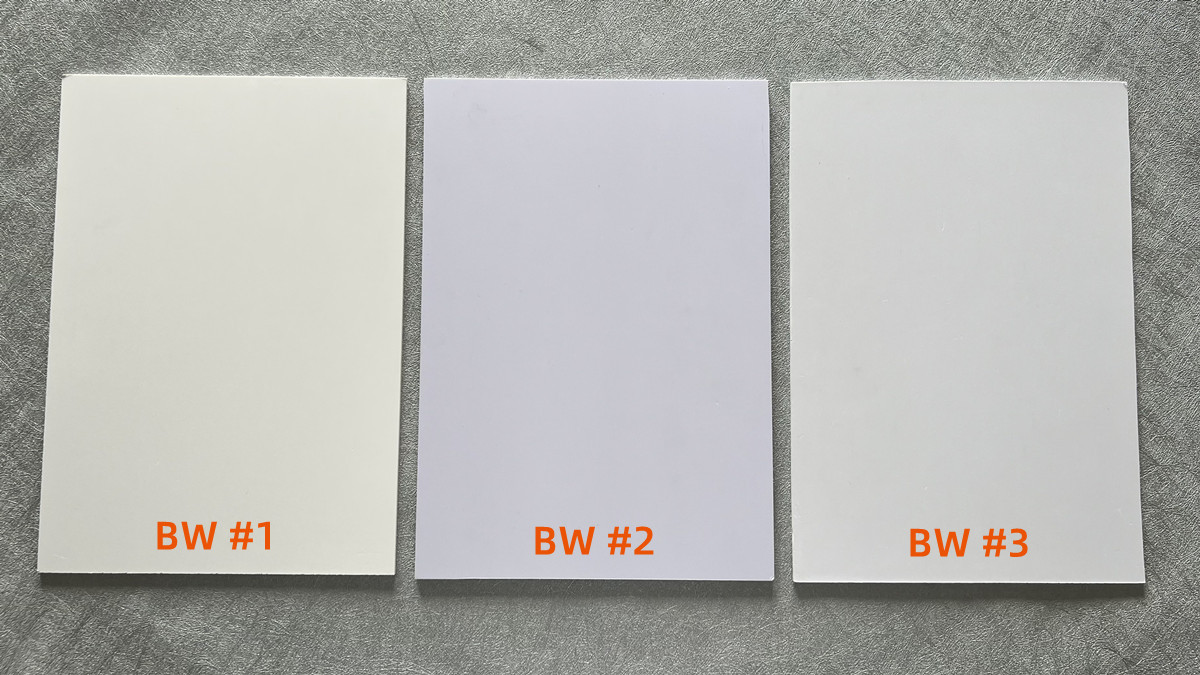 No. 2 White and No. 3 White are colors developed according to our customers' needs. In contrast to White No. 1, both of these whites are cool-toned colors.
No. 2 White is a bright white with a bluish tinge, which is close in color to ghost white. The No. 3 White has a grayish tone, which is very close to pure white but differs because of the gray, we also call it white smoke.
If none of these three white PVC foam boards is what you want, we can customize production for you.
Some customers have white PVC foam boards that they have been selling or using, and when they want to find a new supplier, they still hope that the product can maintain the same appearance and quality. If you have the same needs, all you need to do is send us the sample you are using, and we will customize the production according to the sample.
Boardway
is a Chinese manufacturer and supplier of PVC foam board. We have more than 15 years of experience in the manufacture and application of PVC foam board and other plastic sheets. If you would like to know more about PVC foam board, or you have the needs of custom PVC foam board, please feel free to WhatsApp Helen at +86 13828266785 or email us at sale@boardwaybuilding.com.
Boardway Processing Services
1. Cut to size and CNC engraving
2. Silk screen printing, digital printing, painting
3. Thermal processing, bending, embossing
4. Pre-drill, nail, screw and assemble
5. Sanding, PUR lamination, PVC edge banding
6. Corners and edges rounding, chamfering, grooved and tongued