Can PVC Foam Board Be Thermoformed?
PVC foam board is closed cell expanded foamex PVC board. It has many advantages, such as light weight, waterproof, termite resistance, flame retardant, outdoor use, printable, easy to process, and is regarded as an ideal alternative for wood panels. The PVC foam board can be processed by using common woodworking tools.
Can PVC Foam Board Be Thermoformed?

In the blog about
the disadvantages of PVC foam board
, we mentioned that PVC foam board as a thermoplastic is not resistant to high temperature. When PVC foam board reaches 80 degrees Celsius (176 degrees Fahrenheit), it may soften and deform. Then we can be sure that it is not suitable for use in such a high temperature environment.
However, when we need to thermoform the PVC foam board, this disadvantage just becomes the best condition. After the PVC foam board is heated and softened, high pressure is applied to bend the PVC foam board or form an embossed pattern on the board surface. The
PVC embossed boards
in our product category, as well as the
curved PVC concrete formwork
, are processed by thermoforming.
How Is the Embossed PVC Foam Board Produced?

We put the PVC foam board that has been cut to size and heat it in the oven until it softens. After the softening degree reaches the requirement for molding, we should quickly transfer the softened PVC board to the press machine with a mold. The mold is a heavy-duty aluminum plate with an embossed pattern on one side.
Under the action of high pressure, the mold is tightly pressed against the PVC foam board. After a period of time, the mold is lifted, and the embossed pattern is formed on the surface of the PVC foam board.
At this time, the PVC embossed board is still at high temperature, we need to carefully lay it flat and place it under another press to ensure that it still maintains the board surface embossed and the whole board is not bent until it cools to room temperature.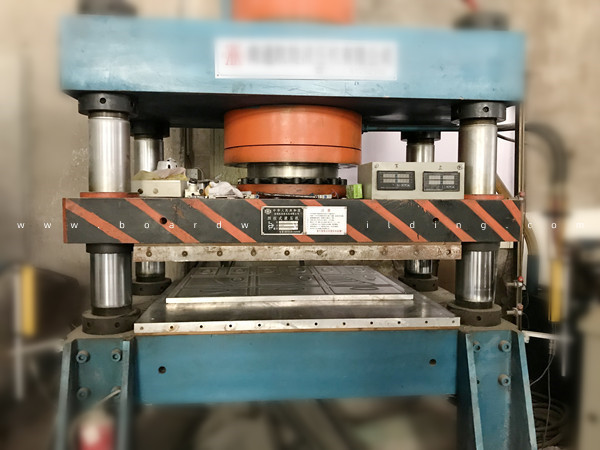 Press Machine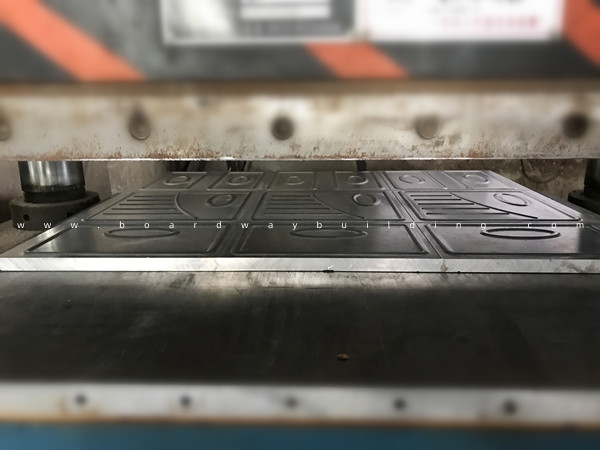 Press Machine with a Mold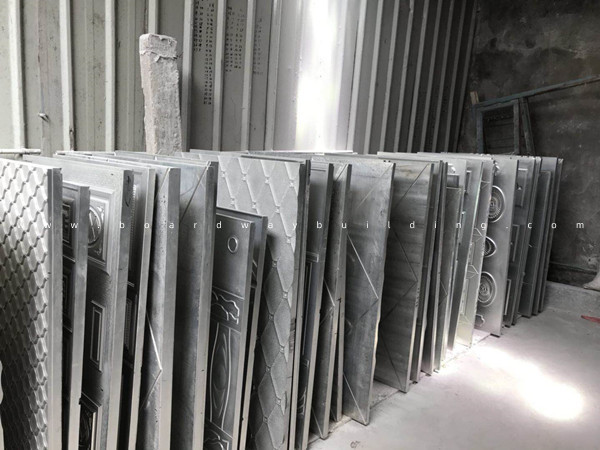 Molds for PVC Embossed Board
Can PVC Embossed Boards Be Customized?

At present, we have hundreds of molds for making PVC embossed boards with different embossed patterns and different sizes. Please feel free to contact us for product catalog. We offer a custom service that allows you to customize a one-of-a-kind PVC embossed panel for your own company. What we need to do is to customize the mold from the mold factory, and we can produce customized PVC embossed panels for you, everything is very convenient and fast.
Both PVC embossed board and laminated PVC foam board are designed to increase the options of PVC foam board for customers. PVC embossed board has all the advantages of PVC foam board, especially suitable for bathroom and kitchen cabinets.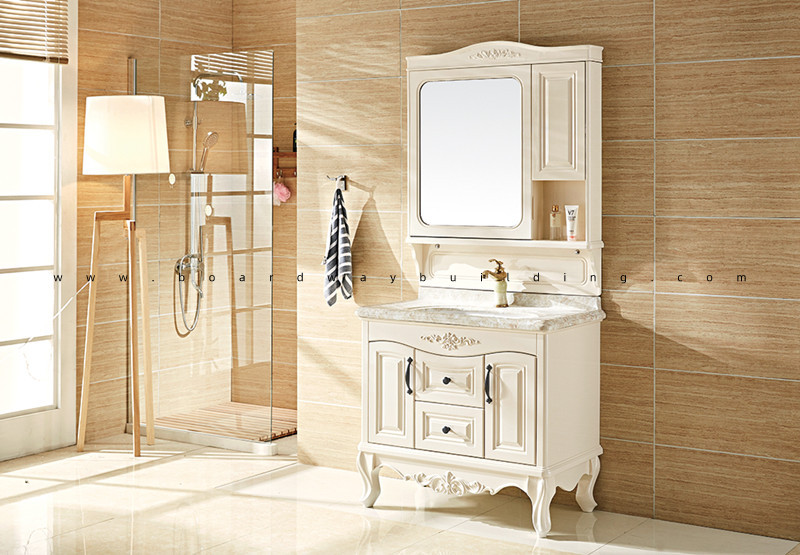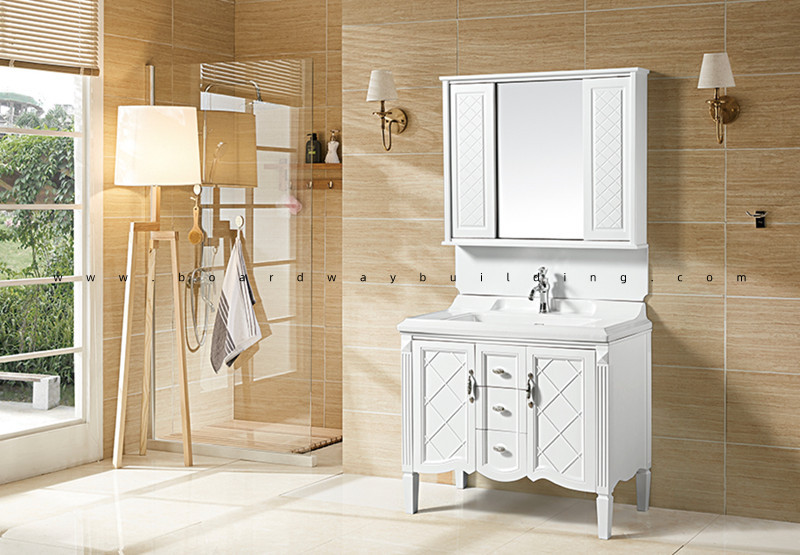 What Are the Other Applications of Thermoformed PVC Foam Board?

PVC foam board can also be used as construction formwork for concrete buildings, we call it PVC concrete formwork. The thermally bent curved PVC concrete formwork is suitable for buildings that require curved decoration such as columns, round corner walls, bridges, etc.

Sometimes, arc-shaped decoration is often applied to interior architecture by designers. Traditional decorative materials such as plywood, MDF, gypsum board, etc., may be unfavorable for bending due to complex bending processing, non-waterproof and moisture-proof, and low flexibility. In contrast, we recommend PVC foam board, which is easy to process and not easily deformed once cooled and formed.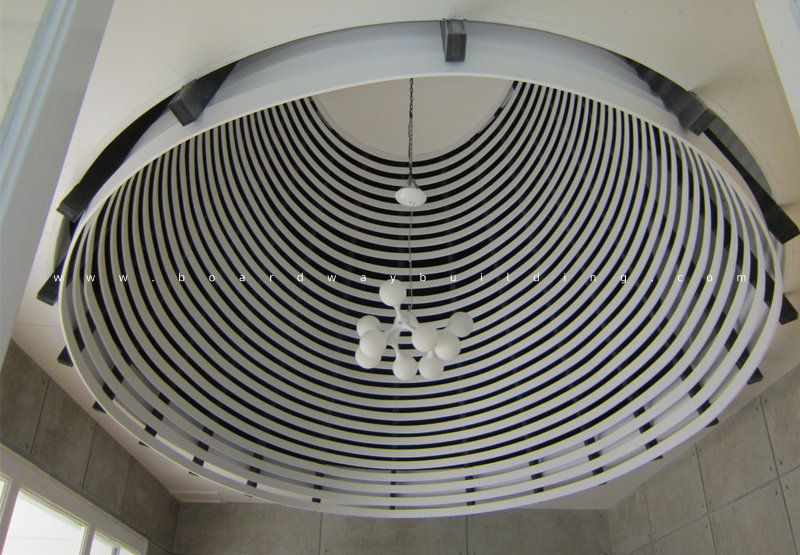 Boardway
is a Chinese manufacturer and supplier of PVC foam board. We have more than 15 years of experience in the manufacture and application of PVC foam board and other plastic sheets. If you would like to know more about PVC foam board, or you have the needs of custom PVC foam board, please feel free to WhatsApp Helen at +86 13828266785 or email us at sale@boardwaybuilding.com.
Check out more blogs on
PVC foam board